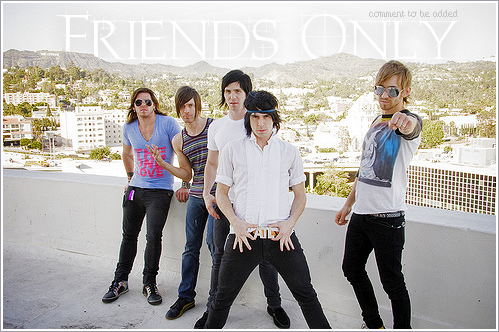 Add me if we have similar interests, not for my graphics.
Actors/Actresses:
Jackson Rathbone, David Tennant, Jamie Campbell Bower, Tommy Knight, Ashley Greene, Noel Fielding, Peter Facinelli, Johnny Depp
TV/Movies:
Doctor Who, Alice In Wonderland, Twilight/New Moon, Naruto, The Mighty Boosh, Howls Moving Castle, Transformers, Pirates of the Carribean, Soul Eater.
Music:
100 Monkeys, Family Force 5, Cobra Starship, 3OH!3, Cash Cash, The Maine, All Time Low, Enter Shikari, 30 Seconds To Mars, Innerpartysystem, Lostprophets, Muse, Futures, A Rocket To The Moon, Coldplay.


Thanks for taking the time to read this :]
Current Mood:
determined
Current Music: new moon :D